RCH Women's Health Imaging Center Renamed for Farsighted, Generous Cancer Advocate Nancy Varner
Category: Foundation News
Posted On:
Written By:

Redlands Community Hospital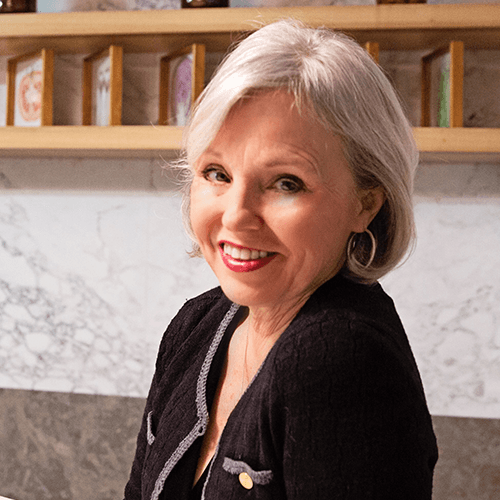 Nancy Varner, whose cancer-shortened life had such a profound effect upon cancer fighting efforts in the Inland Empire, will be honored by Redlands Community Hospital (RCH) as they name the hospital's Women's Health Imaging Center the Nancy Varner Center for Women's Health. James R. Holmes, President/CEO said that, "We hope that this naming will reflect Nancy's untiring commitment to promote health excellence for women within the community she loved. Our hope is that Nancy will live on in spirit at the growing center of excellence for cancer treatment."
On July 9, 2019, the hospital Board of Directors voted to name the growing center of excellence for cancer treatment after Varner, who died on June 1, 2019. She was a driving force in elevating the need for treatment and research as she helped to found Inland Women Fighting Cancer with Annie Sellas and Cathy Stockton that in turn collaborated with Stater Bros. Charities to establish the Believe Walk in Redlands.
"We're thrilled to honor such a courageous and generous friend of both Stater Bros. Charities and Redlands Community Hospital," RCH Board of Directors Chairwoman Kate Salvesen said. "Nancy was a fighter and it was her fighting spirit that helped launch the first Believe Walk in 2008, which has resulted in numerous Stater Bros. Charities grants supporting our Women's Health Imaging Center. Those grants have enabled earlier cancer diagnoses and faster treatment for many patients, ultimately saving lives."
Born in Chicago, Nancy married Bruce D. Varner, a successful Riverside attorney and founding partner of Varner & Brandt LLP, in 1975. Through the years she helped her husband raise three sons and a daughter while nurturing a strong desire to serve others
After she was diagnosed with ovarian cancer in 2006, Nancy felt called to help other cancer patients within her community. She noticed a disparity between traditional medical treatments and the services available for cancer patients, and that void ignited a passion within her to help other cancer patients obtain wigs, share clinical information, achieve early screening and receive nutritional guidance. To facilitate those services she along with Sellas and Stockton formed the Inland Women Fighting Cancer Committee in 2008. That group, in conjunction with Stater Bros. Charities, launched the first Believe Walk that same year in hopes of raising money, increasing awareness and establishing services for local cancer patients.
Among the recipients of Stater Bros. Charities/Believe Walk grants is RCH, which has received funding every year since 2012. Grants have enabled the Women's Health Imaging Center to acquire two digital mammography units, a high-definition ultrasound system, a cutting-edge linear accelerator, a breast biopsy system and a wire-free breast localization system. In all, the Believe Walk program, thanks in large part to Nancy's farsightedness, has raised millions of dollars for cancer care.
"Nancy understood the important role that fundraising plays in fighting cancer," said Larry Curti, longtime friend of the Varner family and former Redlands Hospital Foundation Board member. Despite her significant health challenge she forged ahead with bold ideas and a tireless spirit. At RCH, the end result was a Women's Health Imaging Center that grows in scope and importance every year. We're so very thankful for Nancy and Bruce and the hospital gratefully attaches her name to this important center."