George & Helma's Story
Author: George & Helma
Category: Donor Testimonials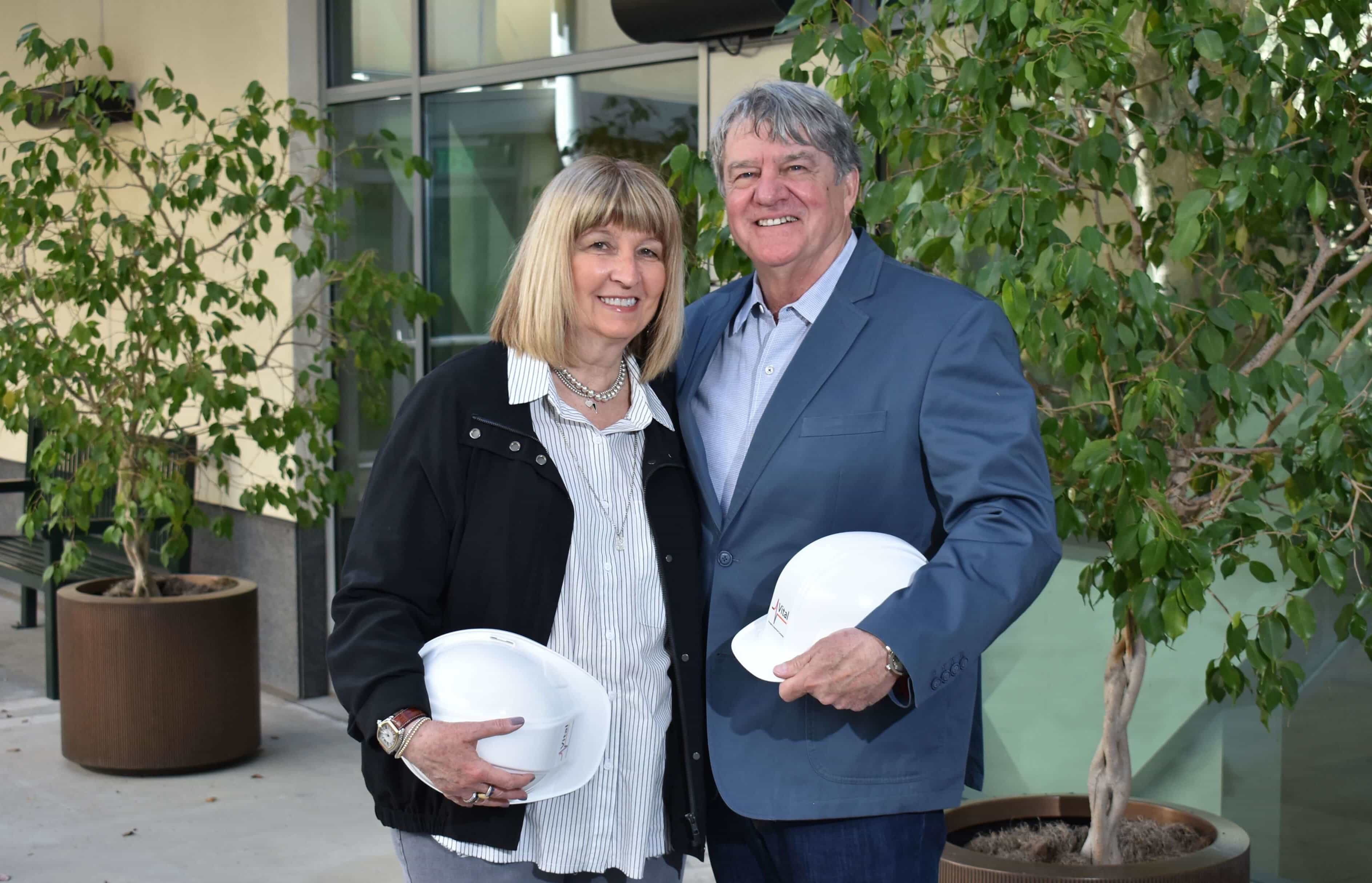 George and Helma Webber view the Emergency Department Expansion through the eyes and hearts of caring philanthropists
As a lifelong engineer, George Webber knows a well-planned, intricately designed, expertly built and highly functional construction project when he sees one. After touring the Emergency Department at Redlands Community Hospital during its ongoing expansion and seeing exposed conduits, wire, pipes and other hardware as they were being installed, he knew he was seeing just that.
So impressed was Webber with the project that he and his wife, Helma, decided to philanthropically support the hospital's multimillion-dollar capital campaign. They are excited to see how their generous contribution and many others just like it will transform the existing ER into a cutting-edge emergency facility capable of treating thousands more patients annually that the existing one does.
"The hospital is a vital asset of the community where we live," George said. "An Emergency Department expansion was actually needed many years ago, and we thought it was important now that we help out. Helma and I give together and we're happy to do what we can."
George was born in Missouri and Helma was originally from Germany; the couple met while George was in the U.S. Army Corps of Engineers and stationed overseas. They married, moved to the U.S., attended college at the University of Missouri, Rolla, and George now develops mineral properties for Webber-Plyley Inc. and works as a mine consultant with Webber and Webber Mining Consultants Inc. in partnership with Helma, who for many years also worked in retail for a department store chain in Redlands. Along the way George joined the city of Redlands Planning Commission and later was recruited to join the Redlands Community Hospital Foundation in 2017. The couple, who live in Redlands, are a true partnership in giving.
"I took a nurses aid class many years ago and worked at a hospital in Germany," Helma said. "When George was asked to join the hospital board we discussed supporting Redlands Community Hospital and felt it was a good idea to donate some money in hopes of making it even better than it was."
George, who has worked on numerous Foundation committees and now heads the Finance Committee, added: "From time to time the Foundation is in a position to provide specialized equipment for the hospital. I think we're doing some really good work."
"I believe it's going to be super-efficient when it's completed," George said. "As an engineer I understand the complexity of the construction. It's an impressive project and we're eagerly watching things progress."